武汉学生茶:Justin Holiday takes a photo with his third brother Aaron to complain about the beginning of next season or Christmas
Justin Holiday takes a photo with his third brother Aaron to complain about the beginning of next season or Christmas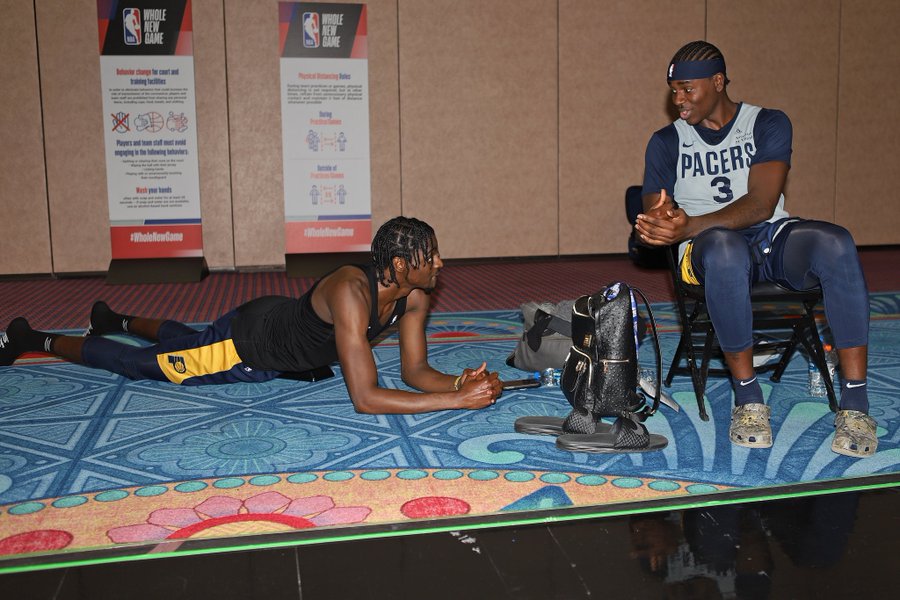 On October 26th, Pacers player Justin Holiday updated Twitter today and posted a photo with his teammate and third brother Aaron Holiday (see the news photo). The next season may start near Christmas.
"Me: So the following season starts near Christmas?! Aaron: What they mean,December 22."The accompanying text reads.
Justin Holiday is the eldest of the three Holiday brothers.Pelicans player Jrue Holiday is the second child.Aaron Holiday is the third.
According to previous related reports,The league recently met to discuss the schedule for next season,The possibility of opening a new season around Christmas has increased.
(Edit: slippers)